Bloody Colors Tattoo Studios
Tattoos sind im besten Falle immer eine Entscheidung fürs Leben. Wir sorgen dafür, dass Du Deine Tattoos auch mit Stolz tragen kannst!
In unseren BC Tattoo Studios in Berlin und Stuttgart sind unterschiedliche Tattoo- Künstler auf höchstem Niveau tätig. Als aktives Mitglied im Bundesverband Tattoo betrachten wir Hygiene nicht als lästiges Muss, sondern als absolute Grundvoraussetzung für unsere Arbeit. Egal, ob Du vor Deinem ersten Tattoo stehst oder bereits ein alter "Tätowierhase" bist, in unseren Tattoostudios in Berlin und Stuttgart kannst Du zwischen erfahrenen Künstlern und unterschiedlichen Stilrichtungen wählen, um Deine Vorstellung eines perfekten Tattoos verwirklichen zu können. Wir freuen uns auf Deine Anfrage und Deinen Besuch vor Ort!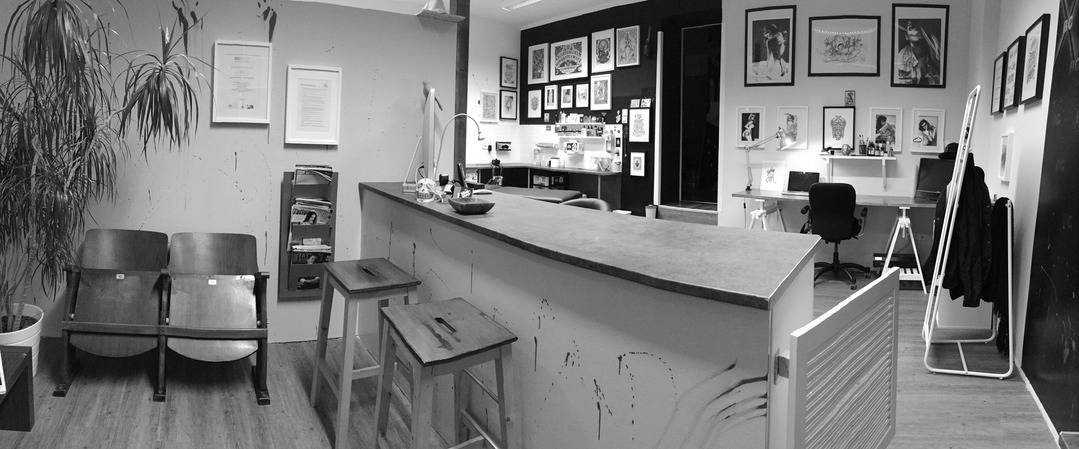 BEWERTUNGEN – BC BERLIN
Very friendly and professional staff. I had great advice and consultation from Daniel beforehand. Very clean and hygienic. I would definitely recommend.
Great artwork. Friendly guys. They know their stuff. Speaks English as well as German which was helpful for us!